Talent sourcing has changed a lot in recent years. With employees feeling the draw of remote work and understanding their value more than ever before, new standards are being set and employers are bending over backward to compete for their choice of talent.
Recruitment is a long and complex process, and it all begins with the role on offer. From there, talent sourcing can begin, but even at this early stage, there's a lot of adaptation that needs to happen to compete with similar roles, and especially to lift a comfortable passive employee out of their seat and into yours.
This means strategizing. And in this article, we're going to show you how and why to do that. But to begin with, let's take a look at what talent sourcing is, why it's important, and how to do it well.
Talent Sourcing
Whether dedicated to an in-house team or a sourcing company, your talent sourcing is the first step to recruitment. Typically, it involves identifying the role that needs to be filled, followed by isolating exactly the potential person best-fit to fill it. Talent sourcing is the beginning of the entire recruitment process, and although there is overlap in the recruitment and sourcing roles, they are important distinctions, as we will discuss in the next section.
For sourcing, often a hiring manager will send out a job description to be filled by the recruitment team and expect that role to be filled. The sourcer will then be responsible for attracting or engaging with the talent suitable.
The process of recruitment should cover everything from that point all the way to onboarding and initiation of the best-fit talent you can find for the role. There are countless ways companies and talent acquisition teams go about sourcing talent, but sourcing itself refers to the hunt for, or attraction of, the specific candidate for the role offered, with the goal of getting an offer accepted.
This may involve posting on job boards and social media, or other ways of making sure that acting talent can find your roles. However, as passive candidates are becoming more popular, sourcing talent is employing a lot more of a strategic and proactive approach, and the effective communication of the company values as a whole, as well as what the role entails, are becoming new skills to master for people trying to source top talent.
The reason this is so essential for finding passive candidates is that these are generally people who are already employed, happy, and competent in their roles, and take a significant amount of persuasion to recruit. This means the entire recruitment process needs to be working as a well-oiled machine, with sourcing at the forefront. So, how exactly does sourcing stand apart from recruiting?
Talent Sourcing Vs Talent Recruiting
Sourcing and recruiting are often used synonymously but there is a very significant difference and good reasons to differentiate the two.
In some cases, a good sourcer takes on the full cycle of recruiting, but in general, a sourcer is responsible for the beginning of the recruitment process and the recruiter is responsible for the offer onwards. There's significant overlap in these roles; often a recruiter will dip into sourcing where necessary, but the roles essentially reflect the stage of the recruitment process and should be strategized according to their area of expertise and responsibility.
Talent sourcing is precisely what it sounds like, and involves everything mentioned in the previous section; recruitment is what typically happens once the candidate has been found and has shown an interest in the role.
Whether this is a job application as an active candidate, or the acceptance of an offer and agreement to begin the onboarding process in the case of a passive candidate, the torch is passed from the sourcer to the recruiter around this stage.
Again, there is plenty of overlap, and in many cases, sometimes either the sourcer will follow through with the recruitment process or vice versa, so the skills involved should be well practiced by either, but it's useful and even necessary to understand the distinction.
While the recruitment process is critical to the smooth onboarding of candidates, the sourcing part of the process is the first moment of contact from the candidate's perspective, and as such carries with it powerful significance, especially in a competitive market, where sourcers need to stand out in order to attract the best talent.
But sourcing doesn't actually begin at the moment of the first contact; actually it starts well before that.
The Importance of Talent Sourcing
Organizations need to develop a diverse range of candidates to fill open roles and to shave access to talent for upcoming roles that may present themselves.
The labor shortage is at a high, and may even reach crisis levels by 2030. Because of this, effective talent sourcing has never been so important. Gone are the days when a company could simply dangle a job opportunity on a job board and wait for the perfect catch; now recruitment involves a much more active and tactical approach, and talent sourcing is the first part of this.
According to the survey linked above, job seekers, both active and passive, have clearly stated their priorities in this new climate. They are as follows:
· Being appreciated for their work
·Having a great relationship with their colleagues
· Enjoying a great work-life balance
·Having a great relationship with their boss
Talent acquisition, therefore, requires the company to be able to present all of these qualities to a prospective candidate at the first point of contact. There's no easy way to do this, which is why, in order for talent sourcing to be most effective, there needs to be a robust talent sourcing strategy employed.
Strategic talent sourcing makes the difference between a recruitment process that works and one that falls flat in the sea of competition. The specific strategy varies a little bit depending on the role and whether you're looking for passive or active candidates, but the essentials are the same regardless.
‍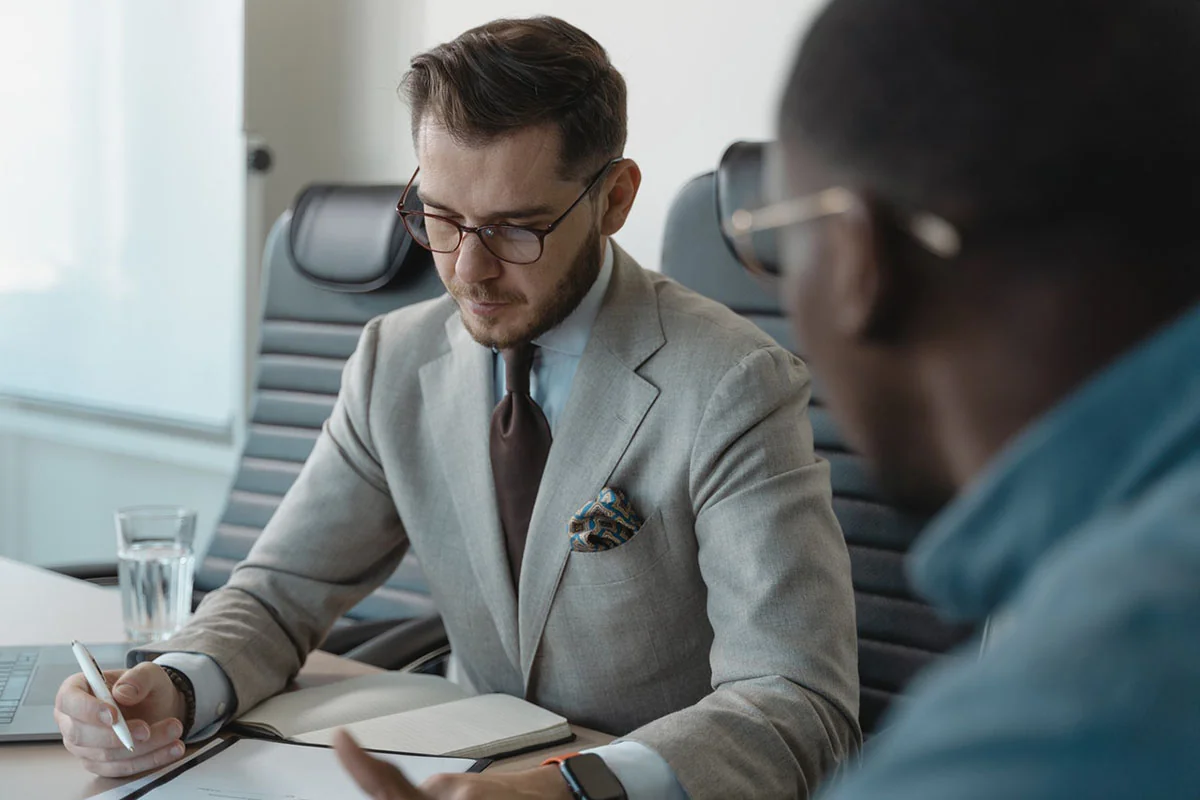 ‍
Build a Talent Sourcing Strategy
With the recruitment industry saturated and markets highly competitive; with difficult access to top talent, and markets sick of repetitive, ineffective talent sourcing methods; it's so important to have a personal strategy for each specific candidate.
Since passive candidates are likely to be the best option for your business, prospective candidates need to want to spend time away from their daily routine to invest in the option you're providing, and this means starting off on a strong sourcing foundation and following through with a well-executed recruitment strategy.
A sourcing strategy is the first part of a recruitment strategy and is therefore responsible for setting the tone on first contact with your prospect. Here are the basic components of a talent sourcing strategy to help you get better candidates:
The candidate should know who you are
The first step in sourcing might feel like it should be the first time you reach out to them. However, the market has changed significantly, and with talent in high demand, prospects are becoming less and less inclined to humor recruiters with their time.
In fact, there's a good chance if you go in blind, that they won't even hear you out; you'll just be another pestering voice in the crowd. To get past this, it's important to set the groundwork.
You want your prospect to be flattered that someone such as yourself has reached out to them; for that to happen, your reputation must precede you, and if your first email is also the first time they've ever heard your name or the name of your company, you're going to struggle to gain credibility.
Building a personal brand online solves this problem. This should be established well before your first contact with the prospect, and sit behind you as a powerful backing when you finally do reach out.
Build a pool of contacts
LinkedIn is a great place for it, but it's also the most popular. Candidates will be bombarded with emails from LinkedIn, and this makes it much more likely that your contact will be ignored.
Instead of only using LinkedIn, before you even get started, you should have a shortlist of candidates that you want to add to your network. Networking in this manner gives you much more personal and intimate access to their attention. This might be a personal email address or even a phone number and allows you to pop up in a much more recognizable fashion in a familiar place with your prospect.
Have a career page ready
Career pages will be the first place you refer your prospect to when you make contact. For each role, you want to move away from the idea of job applications and more towards promoting your environment and the role itself.
The best way to do this is with an interactive career page, such as those made with Jabord. Jabord lets you present your role and the company culture in one simple page, letting your prospect experience and explore the elements of the opportunity in the order in which they see fit.
A good career page lets you express your energy and your prospect buy into it. Videos are ideal for this, so a video career page is a valuable part of the sourcing and recruitment process as a whole, and should work in tandem with going out there and sourcing your candidates.
Put your video on YouTube
YouTube is a useful place to make use of keywords and can boost your presence online. For active candidates, this extra reach really can make a difference. For passive candidates, it will still soften the market by establishing your credibility in a public space and creating a familiarity that makes candidates want to work with you.
Your subject line matters
When it does come to reaching out, it's easy to blow it at the first touch. In an email, your subject line is the first communication of yours that your candidate will look at. This is possibly more important even than the content of your outreach itself, as it has to get their attention immediately.
With your shortlist of candidates already populated, you should know exactly which role is for whom and what they will find appealing about it. Using this information, keep your subject line short and to the point and open with the position. Then immediately list the main benefits such as remote work, or anything you've established they'll value the most. Then, of course, mention your company.
Get your timing down
Don't think of sourcing as a task that can be completed systematically. Plant seeds, form networks, and build relationships over time. Some roles will close, others will open, and some people will refer friends and colleagues to you for roles you've offered, and none of these outcomes follows a straight path.
This means you may get a no or a no-reply to begin with, but as situations change and evolve different opportunities present themselves, which leads us to our next tip:
‍
Follow up!
If you've been declined with no explanation or had no response at all, give it two or three weeks and reach out again. Your candidate may have missed your email or may have had a change in circumstances during that time, meaning there's a chance of a different outcome the second time around.
If they didn't respond, simply assume they didn't see the email. In this case, send it as it is; there's no need to change it. If they saw it and declined, you still don't have to change too much about the content, other than enough to make it personable and not repetitive.
‍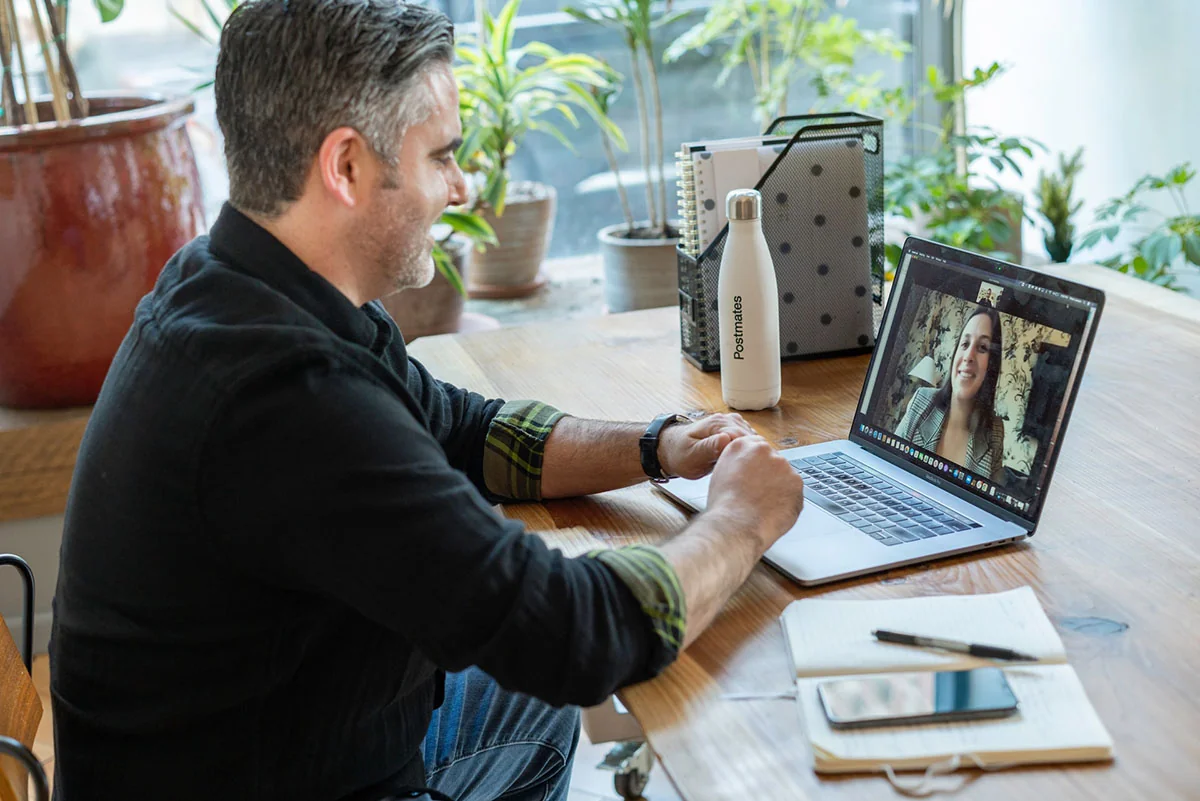 ‍
Best Practices for Talent Sourcing
By following the points listed above to form a robust sourcing strategy for every role, the recruitment process will be off to a good start. However, to really boost your talent sourcing capabilities, follow these best practices:
·Understand the role:
Without a solid understanding of the role, you're going to be wasting your time. To get a feel for what it entails, talk with people in similar positions in the company. To source candidates, you need to be able to communicate clearly and accurately exactly what the role is going to be like. Misrepresenting anything at this stage will put candidates off, especially if they're going out of their way to begin the process with you.
·Think of your recruiters:
Plan for the end of the line. For candidates, a smooth journey is a happy journey and you're going to have to work with recruitment to transition between each stage of the onboarding process smoothly. Keep a wide scope and try to fill the role with the best fit available, by liaising with recruitment teams regularly and making sure they're ready.
·Maintain your network:
Don't just network when it's time to recruit. Keeping an active presence and touching base with people, especially those who may be a good fit in the future, keeps your presence fresh and your brand trustworthy. Be genuine, check-in, and stay relevant to your candidate pool.
·Source candidates for roles that don't exist:
If you find someone who might be fit for a role that isn't available yet, keep them in your network! Candidates show themselves at the most inopportune times, but they can gradually build for you a library of good-fit prospects for when the roles may be open in the future. Planning ahead like this can save you a lot of work in the long run.
·Record and review:
Identify and keep track of your metrics. You're going to want to know exactly where and how to improve your process and for this, it's a good idea to monitor your response rates, your conversion rates, and the origin of your prospects' first touch point.
Use these data to streamline your approach and work tightly with the rest of recruitment to adjust your process as a result.
·Remember referrals:
Again, don't forget the end goal. A happy employee is a commendation to your company and may help you find talent in the future. Make sure you start the sourcing process with referrals in mind. This is something that you'll need to work with alongside the rest of the recruitment team, tweaking the process as necessary. Everyone on the team should be working together to make the acquisition process as stress-free for the candidate as it can be.
If you follow these best practices and dedicate your time and your passion to each project well, you'll be a high-value sourcer in no time, and quickly become successful in your discipline.
Conclusion
Talent sourcing is in dire need of a revolution. Companies following the old ways are quickly falling out of touch with the workforce and in the current climate of labor shortages and workplace demands, the first point of candidate touch – sourcing – needs to adapt to stand out.
Candidate sourcing is the front page of your talent acquisition approach and must be approached intelligently with a smart and attractive strategy that allows you to stand out from the crowd of recruiters your top talent will be experiencing daily.
For both passive and active candidates, the times are changing, and with a little help from a talent sourcing strategy and these best practices, you'll be able to change with them.
‍